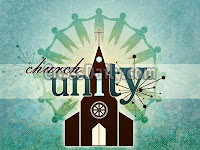 We've posted the sermons from our 2012 Revival.  Pastor Matthew Rickett from Faith Missionary Baptist Church in Detroit, Michigan brought the messages that focused on church unity.  The services were uplifting to the congregation and provided good spiritual nourishment.  Unfortunately, we were unable to record the first message due to technical difficulties.  The titles of the messages captured include:
Church Government: A Monarchy
Traditions are Good except when they are Evil
Divisions are Good
Your Pastor is a Gift from God
Click here to listen to the sermon series.